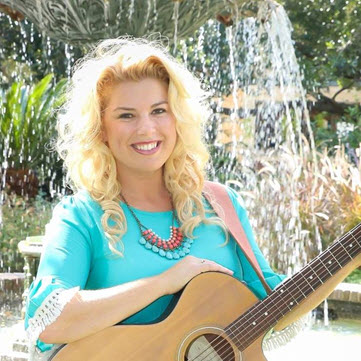 An 8th generation South Carolinian, Irene Rose's music has taken her across five countries, to Music Row in Nashville, TN and led her right back home to Charleston, SC.
Irene Rose won local competitions of American Idol multiple times, a radio talent search, songwriting competitions, and was selected for showcases in both America's Got Talent and American Idol. She has recorded, co-produced and been featured on nine albums of original music.
After graduating from Charleston Southern, she attended Youth With A Mission's creative/performing arts school in New Zealand, touring Asia as a singer, songwriter, dancer and choreographer. Since then, she has started a movement called "Stop Traffic" as an advocate for the victims of human trafficking.
She has been featured as an "Everyday Hero" for her anti-bullying show Be A Friend that has toured nationally. Currently she is a school music director, private music instructor, and owner of an award-winning children's entertainment company Once Upon A Party, where she entertains as a different characters and teaches young people the importance of having strong inner character.
She has written and directed programs for churches, taught national children's ministries revivals, and trained children's ministers. Her original children's music, "Songs to Grow On," is distributed through Life Action Ministries and is featured as the theme song for the book and YouTube series, "Fruit That Lasts.-The Adventure of Franny and Pom-Pom"
Links
Website: https://www.reverbnation.com/irenerose
News Coverage: https://www.youtube.com/watch?v=R1h6Be2wBk8&t=28s
Concert Promo: https://www.youtube.com/watch?v=P9q4m0EIq7c&t=7s